Change Your Brain, Change Your Life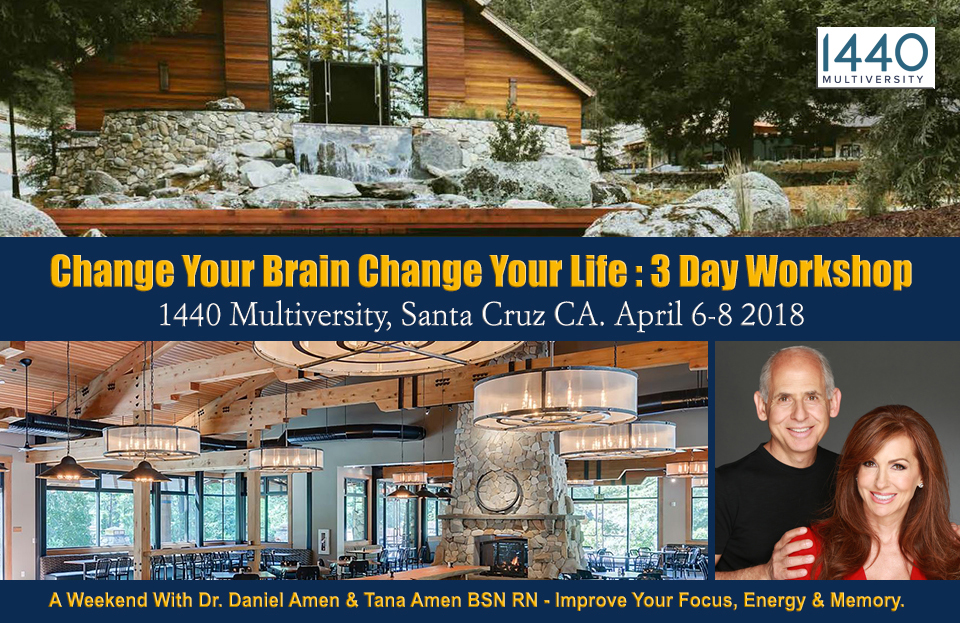 Your history is not your destiny. No matter where you come from, what you've experienced, or what you've been told, if you want a better life, it starts by having a better brain. In this weekend workshop with health and brain warriors Dr. Daniel Amen and Tana Amen, BSN, RN, you will be empowered to take control of your most precious organ.
Whether you need to improve your focus, increase your energy, strengthen your memory, or lose weight, the Amens' roadmap—based on 30 years of study—offers a way to enhance your brain and improve your quality of life.
Immersed in course content that is research-based, fun, and fast-paced, you will learn:
Strategies to improve your mindset and unlock your motivation to be healthy, with a focus on abundance instead of deprivation
Daily habits and routines to protect your health and ignite your energy
The food and supplements that best support your brain and fuel your success
ADD – Eating healthy is about abundance, never deprivation. You'll love Tana's demonstration of just how easy it is to make mouth-watering, healthy treats.
How to transform your pain into purpose and author your own destiny.
Come away with step-by-step instructions to open into a better, healthier, and happier you.
ADD – Why Attend?
Protect yourself and your family by learning how to reduce your risk for Alzheimer's disease, combat depression, and reverse aging.
Increase your energy, improve your memory, and enhance your brainpower with health strategies that make for a more youthful mind.
Avoid diet pitfalls and achieve lasting weight-loss success with brain-healthy nutrition tips.
Date:
04/06/2018 - 04/08/2018
Time:


Location:
1440 Multiversity