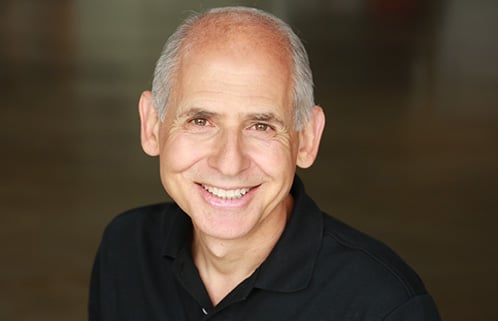 MEET DR. DANIEL AMEN
Founder of Amen Clinics
Double Board-Certified Psychiatrist
Neuroscientist
Ten-time New York Times Best-Selling Author
Distinguished Fellow of the American Psychiatric Association
"By almost any measure, Dr. Amen is the most popular psychiatrist in America."
— Washington Post
DANIEL G. AMEN, MD
Dr. Amen has helped millions of people change their brains and lives through his health clinics, best-selling books, products and public television programs.
Dr. Amen is one of America's leading psychiatrists and brain health experts. He has authored or coauthored 70 professional articles and more than 30 books, including New York Times mega-bestseller Change Your Brain, Change Your Life. He has appeared on numerous television shows including Dr. Phil, Larry King, Dr. Oz, The Doctors, and The View.
His breakthrough public television programs on brain and mental health have made him well loved by millions of viewers seeking guidance on memory, attention, other cognitive functions, emotional issues, behavior, and more.
The Washington Post has called Dr. Amen "America's most popular psychiatrist" because of his wildly popular clinics which have over 4,000 patient visits a month and has the world's largest database of functional brain scans relating to behavior, totaling over 130,000 scans on patients from 111 countries.
Dr. Amen has appeared in movies, including After the Last Round and The Crash Reel and was a consultant for the movie Concussion, starring Will Smith. He has also appeared on the Emmy-winning show The Truth About Drinking.
His work has been featured in Newsweek, Time, Huffington Post, ABC World News, 20/20, BBC, London Telegraph, Parade Magazine, New York Times, New York Times Magazine, Washington Post, LA Times, Men's Health, Bottom Line and Cosmopolitan.
Board Certified, American Board of Psychiatry and Neurology
General Psychiatry, 1988
Child Psychiatry, 1988
Medical Licenses
California, 1983
Washington and Virginia, 2003
Arizona and New York, 2009
Georgia, 2012
Radioactive Material License for Nuclear Brain Imaging
California, 1985
Washington, 2003
Virginia, 2004
"One of the most gifted minds in medicine."
— MEHMET OZ – Surgeon, author, and TV personality.
Undergraduate
1974 – 1978
1974 – 1975University of Maryland, West Germany Campus
1975 – 1976Orange Coast College, Associates of Arts Degree
1976 – 1978Southern California College (now Vanguard University), Bachelor of Arts Degree
Graduate
1978 – 1982
1978 – 1982Oral Roberts University, Doctor of Medicine Degree
Post-graduate
1982 – 1995
1982 – 1983Walter Reed Army Medical Center, Medical Internship, Washington, DC
1983 – 1985Walter Reed Army Medical Center, Psychiatric Residency Training, Washington, DC
1985 – 1987Child, Adolescent Psychiatry Fellowship, Tripler Army Medical Center, Hawaii
1991 – 1995Nuclear Brain Imaging Independent Fellowship Study, including 200 hours of nuclear physics and related science at the Institute for Nuclear Medical education and 1000 hours of clinically supervised training, leading to a California nuclear brain imaging license in 1995.
"Dr. Amen is the #1 most influential mental health expert and advocate on the web."
— Sharecare

PERSONAL LIFE
Dr. Daniel Amen is married to Tana Amen, father of four children and grandfather to Elias, Julian, Angelina, Emmy, and Liam. He is also an avid table tennis player.