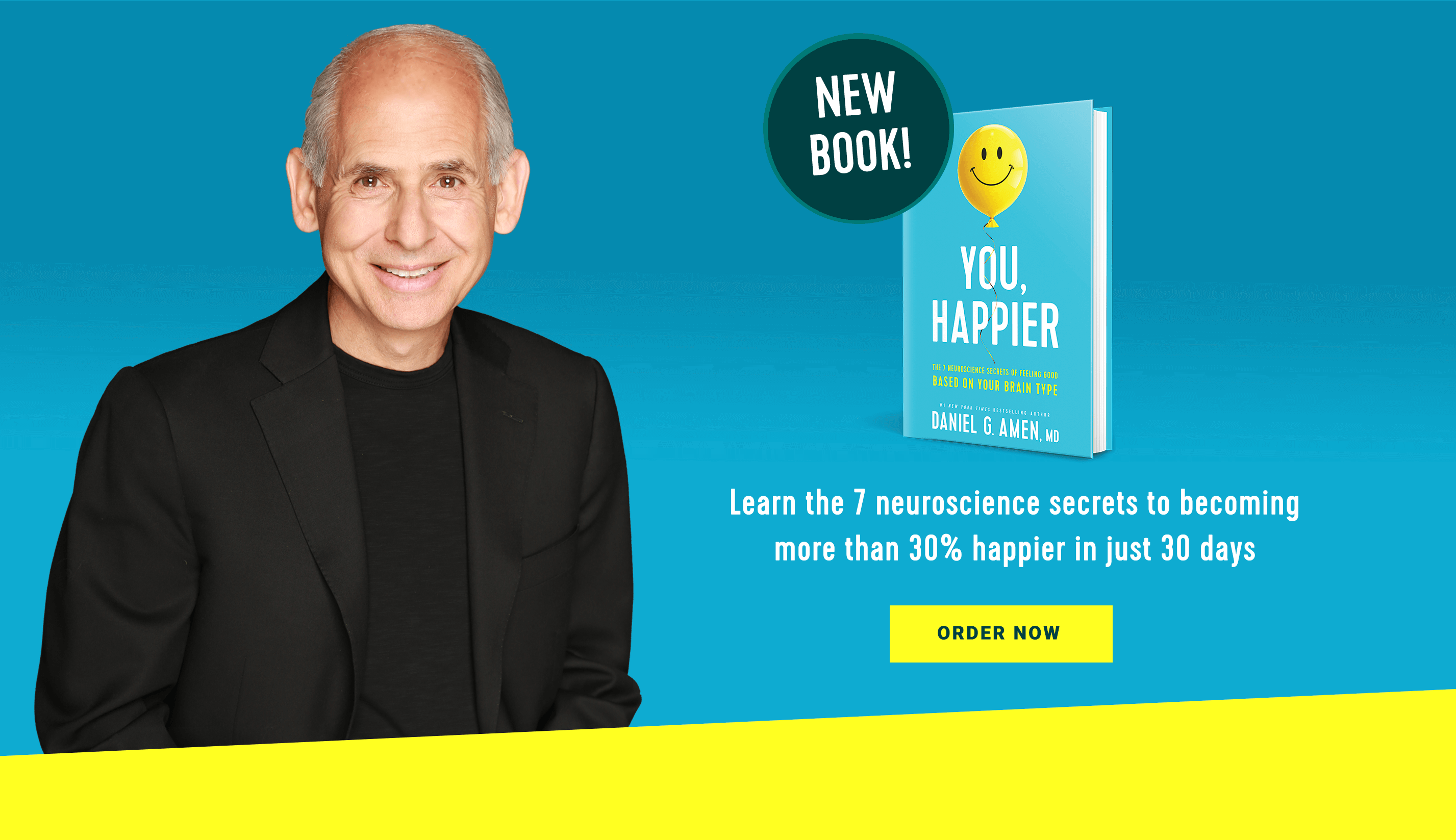 MEET AMERICA'S MOST POPULAR PSYCHIATRIST
Dr. Daniel Amen's mission is to end mental illness by creating a revolution in brain health. He is dedicated to providing the education, products, and services to accomplish this goal. Dr. Amen is a physician, adult and child psychiatrist, and founder of Amen Clinics with 10 locations across the U.S. Amen Clinics has the world's largest database of brain scans for psychiatry totaling more than 200,000 SPECT scans on patients from 155 countries. He is the founder of BrainMD, a fast growing, science-based nutraceutical company, and Amen University, which has trained thousands of medical and mental health professionals on the methods he has developed. In addition, he has produced 16 national public television shows about the brain and his online videos on brain and mental health have been viewed over 300 million times. Dr. Amen is a 12-time New York Times bestselling author, including Change Your Brain, Change Your Life, The End of Mental Illness, Healing ADD and many more. You, Happier was published March 2022.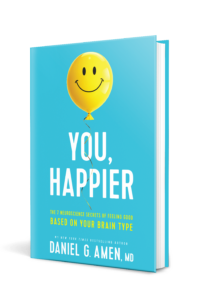 You, Happier
You, Happier reveals that happiness is a brain function. With a healthier brain always comes a happier life. After studying more than 200,000 brain scans of people from 155 countries, Dr. Amen has discovered 5 primary brain types and 7 neuroscience secrets that influence happiness. In You, Happier, he explains them and offers practical, science-based strategies for optimizing your happiness. Creating consistent happiness is a daily journey. In You, Happier, Dr. Amen walks you through neuroscience-based habits, rituals, and choices that will boost your mood and help you live each day with clearly defined values, purpose, and goals.
WHAT THE EXPERTS ARE SAYING

Dr. Mehmet Oz
"One of the most gifted minds in medicine."
Dr. Phil McGraw
"I love this doc. He takes complex information and makes it easy to understand."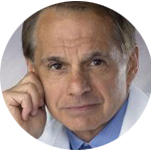 Joseph C. Maroon
"I couldn't stop reading Dr. Amen's new book until I was finished. As a holistic neurosurgeon, I found it the best user's guide to optimal brain function I have ever read. His incredible story- telling skill combined with practical information will change your life."

Rick Warren
"If you want to think smarter, you need to have a healthier brain. I want to stay sharp, and that's why I read everything Dr. Amen writes, and you should too!"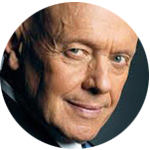 Stephen R. Covey
"Obesity, depression and Alzheimer's disease are current epidemics that are predicted to get worse. If you want to avoid them and improve your physical and mental health, read this enlightening book. You will find great wisdom in its pages."
Leeza Gibbons
"Dr. Amen has been my source for a better brain for a long time. I have been a student and a fan, but this is new! If a 'brain boost' can give me a better body, I say bring it on."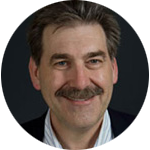 Earl R. Henslin, Ph.D.
"Dr. Amen is without a doubt our nation's leader as a top brain health clinician/researcher who has the gift of making the complexities of reaching brain health and potential understandable by everyone."

Dr. Mark Hyman
"Dr. Amen jumps light years ahead of our normal conceptions of the mind-body connection, to show us exactly how what we do to our brains affects our bodies, and what we do to our bodies affects our brains."
You, Happier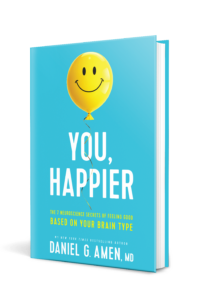 This book will teach you how to:
Discover your brain type and create happiness strategies best suited to your brain.
Improve your overall brain health to consistently enhance your mood.
Protect your happiness by distancing yourself from the "noise" in your head
Make 7 simple decisions and ask 7 daily questions to enhance your happiness