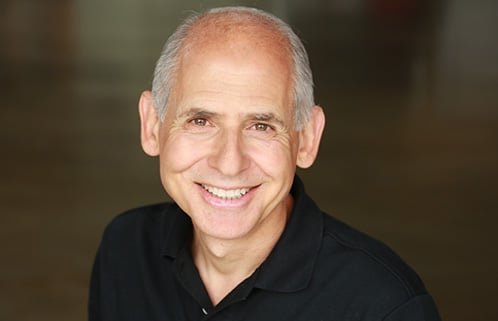 MEET DR. DANIEL AMEN
Dr. Daniel Amen's mission is end mental illness by creating a revolution in brain health. He is dedicated to providing the education, products, and services to accomplish this goal. Dr. Amen is a physician, adult and child psychiatrist, and founder of Amen Clinics with 11 locations across the U.S. Amen Clinics has the world's largest database of brain scans for psychiatry totaling more than 225,000 SPECT scans on patients from 155 countries. He is the founder of BrainMD, a fast growing, science-based nutraceutical company, and Amen University, which has trained thousands of medical and mental health professionals on the methods he has developed.
Dr. Amen is one of the most visible and influential experts on brain health and mental health with millions of followers on social media. In 2020 Dr. Amen launched his digital series Scan My Brain featuring high-profile actors, musical artists, athletes, entrepreneurs, and influencers that airs on YouTube and Instagram. Over 90 episodes have aired, turning it into viral social media content with collectively millions of views. He has also produced 17 national public television shows about the brain and his online videos on brain and mental health have been viewed over 300 million times. Dr. Amen is a 12-time New York Times bestselling author, including Change Your Brain, Change Your Life, The End of Mental Illness, Healing ADD, and many more. His highly anticipated new book is Change Your Brain Every Day: Simple Daily Practices to Strengthen Your Mind, Memory, Moods, Focus, Energy, Habits, and Relationships was released March 23rd, 2023.
"By almost any measure, Dr. Amen is the most popular psychiatrist in America."
— Washington Post
DANIEL G. AMEN, MD
Dr. Amen has helped millions of people change their brains and lives through his health clinics, best-selling books, products and public television programs.
Dr. Amen is one of America's leading psychiatrists and brain health experts. He has authored or coauthored 70 professional articles and more than 30 books, including New York Times mega-bestseller Change Your Brain, Change Your Life. He has appeared on numerous television shows including Dr. Phil, Larry King, Dr. Oz, The Doctors, and The View.
His breakthrough public television programs on brain and mental health have made him well loved by millions of viewers seeking guidance on memory, attention, other cognitive functions, emotional issues, behavior, and more.
The Washington Post has called Dr. Amen "America's most popular psychiatrist" because of his wildly popular clinics which have over 4,000 patient visits a month and has the world's largest database of functional brain scans relating to behavior, totaling more than 210,000 scans on patients from 155 countries.
Dr. Amen has appeared in movies, including After the Last Round and The Crash Reel and was a consultant for the movie Concussion, starring Will Smith. He has also appeared on the Emmy-winning show The Truth About Drinking.
His work has been featured in Newsweek, Time, Huffington Post, ABC World News, 20/20, BBC, London Telegraph, Parade Magazine, New York Times, New York Times Magazine, Washington Post, LA Times, Men's Health, Bottom Line and Cosmopolitan.
Board Certified, American Board of Psychiatry and Neurology
General Psychiatry, 1988
Child Psychiatry, 1988
Medical Licenses
California, 1983
Washington and Virginia, 2003
Arizona and New York, 2009
Georgia, 2012
Illinois, 2018
Texas, 2019
Radioactive Material License for Nuclear Brain Imaging
California, 1985
Washington, 2003
Virginia, 2004
"One of the most gifted minds in medicine."
— MEHMET OZ – Surgeon, author, and TV personality.
Undergraduate
1974 – 1978
1974 – 1975University of Maryland, West Germany Campus
1975 – 1976Orange Coast College, Associates of Arts Degree
1976 – 1978Southern California College (now Vanguard University), Bachelor of Arts Degree
Graduate
1978 – 1982
1978 – 1982Oral Roberts University, Doctor of Medicine Degree
Post-graduate
1982 – 1995
1982 – 1983Walter Reed Army Medical Center, Medical Internship, Washington, DC
1983 – 1985Walter Reed Army Medical Center, Psychiatric Residency Training, Washington, DC
1985 – 1987Child, Adolescent Psychiatry Fellowship, Tripler Army Medical Center, Hawaii
1991 – 1995Nuclear Brain Imaging Independent Fellowship Study, including 200 hours of nuclear physics and related science at the Institute for Nuclear Medical education and 1000 hours of clinically supervised training, leading to a California nuclear brain imaging license in 1995.
"Dr. Amen is the #1 most influential mental health expert and advocate on the web."
— Sharecare

PERSONAL LIFE
Dr. Daniel Amen is married to Tana Amen, father of four children and grandfather to Elias, Julian, Angelina, Emmy, Liam and Haven. He is also an avid table tennis player.
Featured Public Television Shows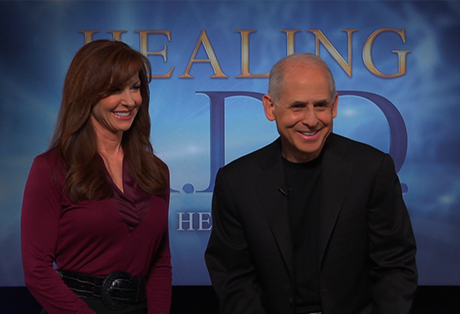 Healing A.D.D. – 2014
Daniel Amen, MD, and his wife Tana Amen, BSN, RN take a whole new look at ADD and explain seven unique types of ADD based on the extensive brain imaging work of Amen Clinics.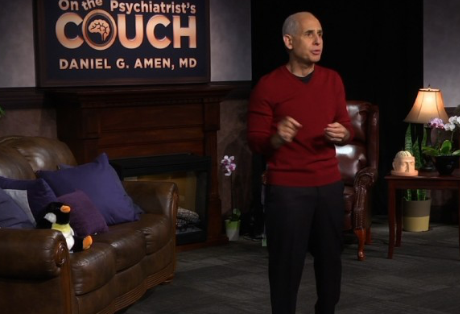 On The Psychiatrist's Couch – 2015
In his 10th national public television special, Dr. Amen gives viewers the most important lessons he has taught his patients. In this show, he outlines specific steps on how to quiet your mind and boost your mood, focus and memory.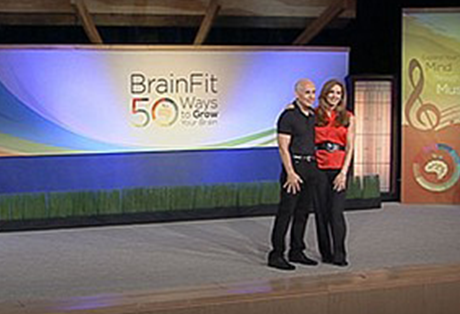 BrainFit: 50 Ways to Grow Your Brain
In this program, award-winning psychiatrist, brain-imaging expert and 10-time New York Times bestselling author Dr. Daniel Amen and his wife Tana Amen, also a New York Times bestselling author and nurse, will give you 50 ways to grow your brain and their best secrets to ignite your energy and focus at any age.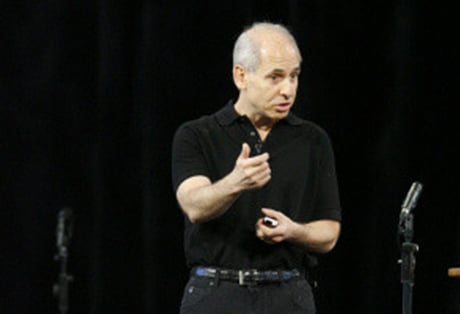 Memory Rescue – 2017
Dr. Daniel Amen's new national public television special will air later this year. He will give viewers a proven program to help you change your brain and improve your memory today.
Media Appearances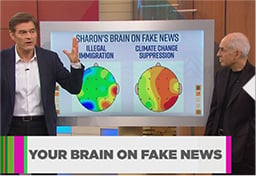 Dr. OZ Show
2017
Dr. Daniel Amen appears regularly on the "Dr. OZ Show," an American television talk show with guest health experts.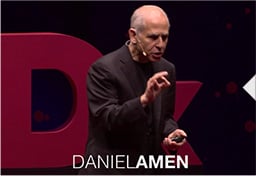 TEDx Talks
2013
Dr. Daniel Amen delivers a powerful talk at TEDxOrangeCoast, a community of world-class innovators and thought leaders.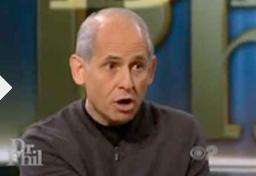 DR. PHIL
2010
Dr. Amen appears regularly on the "Dr. Phil," a TV talk show on mental health, personal and social issues.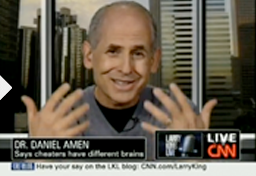 LARRY KING LIVE
2010
Dr. Amen has been an expert guest multiple times on "Larry King Live," a nightly interview television program on CNN.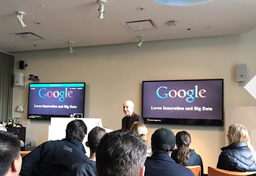 TALKS AT GOOGLE
2017
Dr. Amen visited Google to discuss his latest book, "The Brain Warrior's Way." He shared the daily behaviors we can do that either improve or harm our brain's health.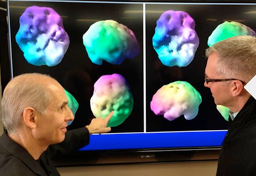 BBC
2013
Dr. Amen has made appearances on BBC to discuss the problems that prevent many from living longer and looking younger and how SPECT brain scans have revolutionized the practice of psychiatry.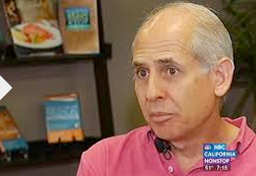 THE TODAY SHOW
2008
Dr. Amen and his SPECT brain imaging research have been featured on "The Today Show," an American news and talk morning television show that airs on NBC.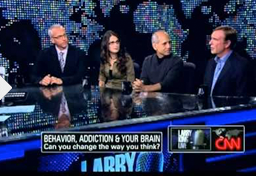 CNN
2014
Dr. Daniel Amen reviews CNN's Erin Burnett brain scans to reveal links between addiction and depression.