The End of Mental Illness: Heal the Brain Issues That Steal Your Mind, Erase Stigma, and Live Your Best Life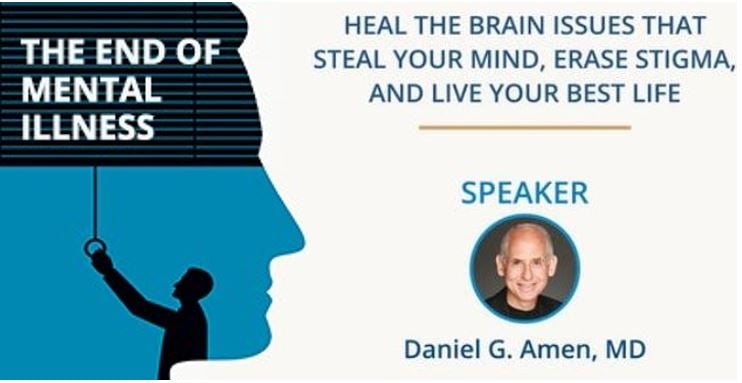 We are on the cusp of a new revolution that will change mental health care forever. The End of Mental Illness discards an outdated, stigmatizing paradigm and replaces it with a modern brain-based, whole-person program rooted in science and hope. No one is shamed for cancer or diabetes; likewise, no one should be shamed for depression and other brain health/mental health issues.
Based on the world's largest functional brain imaging database, Dr. Amen will give you a completely new way to think about and treat issues such as anxiety, depression, bipolar disorders, ADHD, addictions, OCD, PTSD, schizophrenia and even personality disorders. It is based on the unique Amen Clinics 4 Circles BRIGHT MINDS program, which shows you that in order to have a healthy mind you must first have a healthy brain; and to do that you must optimize the 4 circles of a whole life (biological, psychological, social, and spiritual), as well as prevent or treat the 11 major risk factors that damage the brain and steal your mind.
Date:
03/27/2019
Time:
5:15 pm - 9:00 pm

Location:
The Colony Theatre