Parenting Shouldn't Be This Hard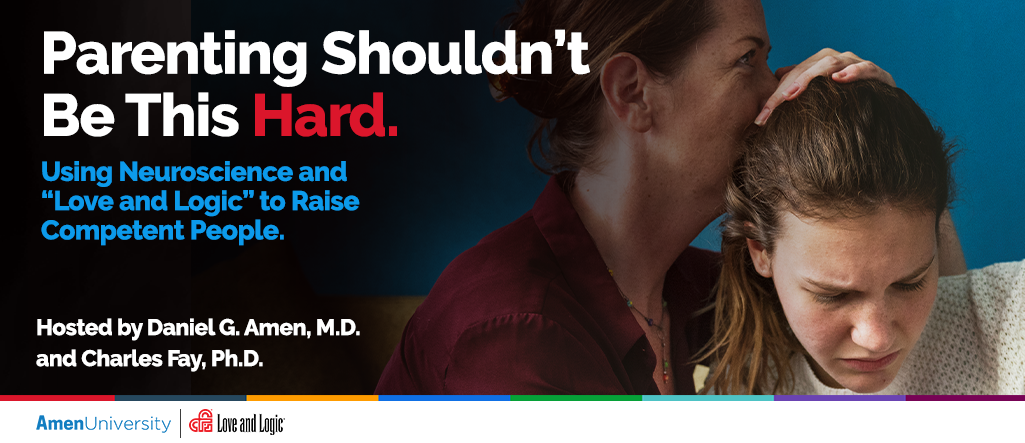 Parenting is harder today than ever before. Families are just now coming out of the pandemic, facing non-stop social media pressure, experiencing a dramatic rise in mental health issues, bullying, gaslighting, and addictions. Parents can take the stress out of raising competent people using simple, practical, time-tested methods.
This event is brought to you by the leaders of Amen University and Love and Logic. These two companies have partnered to develop healthy, responsible, respectful children, bringing over 80 years of research, experience and guidance that really works.
LIVE ONLINE EVENT
Register at: https://www.amenuniversity.com/parenting-live-event-registration
Date:
08/25/2022
Time:
4:00 pm - 5:00 pm